Our innovative audio solutions to put the power of music to work for you, keeping your customers engaged, energized and entertained while motivating your employees.
Elevate the mood and create the desired atmosphere for your business environment.
We're experts in all aspects of commercial A/V engineering, equipment installation and cabling – any size, any scope. Over the years, we've undertaken thousands of A/V system installations & retro-fits for auto dealers, industrial shops, commercial warehouses, hotels, churches, schools, professional offices, clinics, recreational centres, restaurants, retail outlets & more.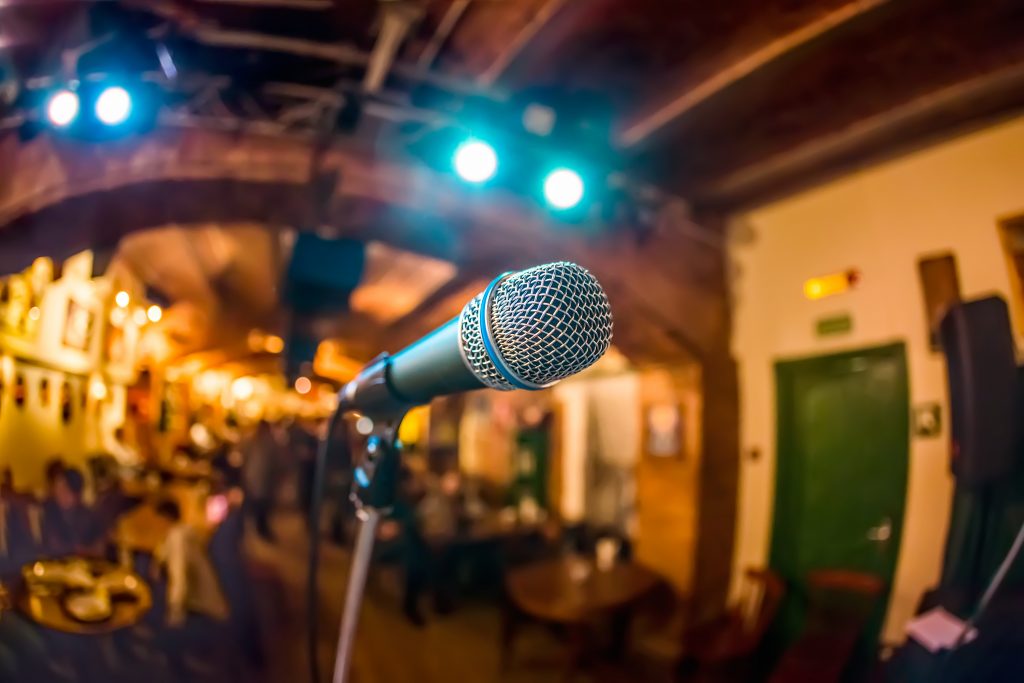 EQUIPMENT WE USE FOR BUSINESS MUSIC
We know that the equipment is just as important as the playlist. Your ADTEL Business Music representative is an expert in all aspects of commercial sound engineering, including proper installation of speakers, amplifiers, mass notification systems and related equipment to best match the special characteristics of your environment.
We are proud to supply audio equipment from trusted companies such as Brightsign, DMX/MOOD Music, Marantz, Panasonic, Play Network, Sennheiser, Shure, Sirius, Sony & TOA. With that in mind, we consider function, flexibility, and value in every product we select for our clients.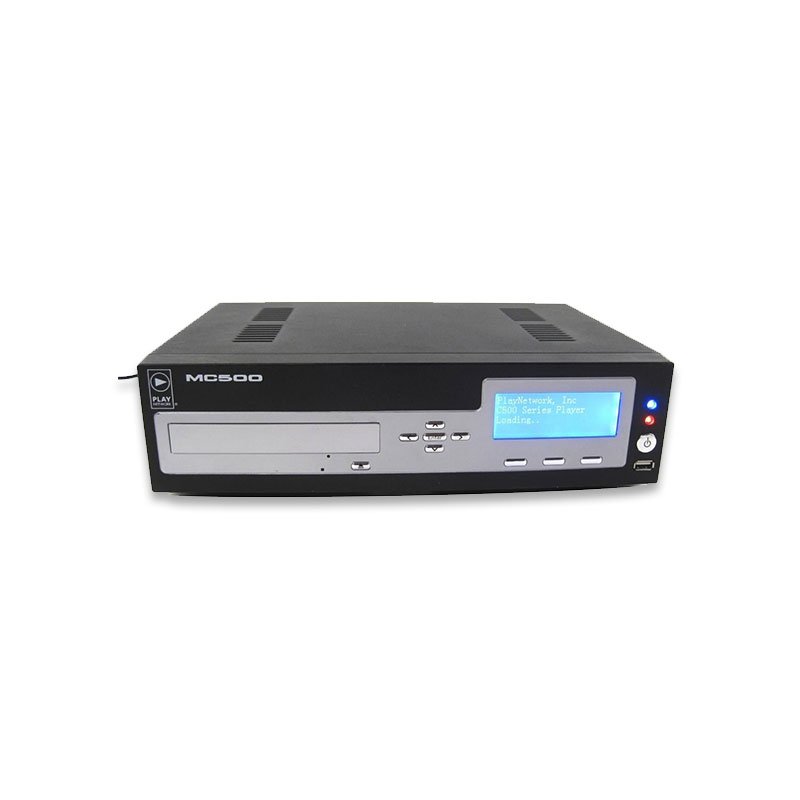 The PlayNetwork MC500 Media Player is a practical, high-performance digital background music player that enables businesses to build meaningful connections with consumers by delivering an engaging and entertaining in-store music experience. The MC500 media player hardware can store thousands of digital songs and marketing messages locally, and can be updated via a network connection or via DVD or USB directly to the hard drive.
A completely integrated media experience. The future is here with the ProFusion® iS digital media manager. Powerful and affordable, the all-in-one iS is Mood/DMX's latest system capable of delivering music, audio messaging, and HD video content.
The iS provides total control over what your customers hear and see. Flexible scheduling, dual-zone audio and single-zone video capability, management features and more,  make it the only delivery system you'll need to provide an engaging experience for your customers.
Simple – Effortless Operation.Built-in display allows for easy adjustments to settings and shows music, messaging, and video information. Automatic dayparting and other features make the iS as hands-free as possible.
Plug and Play device
Compatible with all Commercial Sound Systems
Over 200 Styles to Choose From
Expertly Programmed
Uninterrupted 24 / 7
Choice of up to 10 Music Styles loaded on one device
Each style consists of hundreds of tracks belonging to a specific genre
Monthly Update Refreshes Each Style
Updates are done via Network/ Disc sent to your business
"Dayparting" technology changes style according to the time of day
Hands-free means your staff are unable to change the sound of your business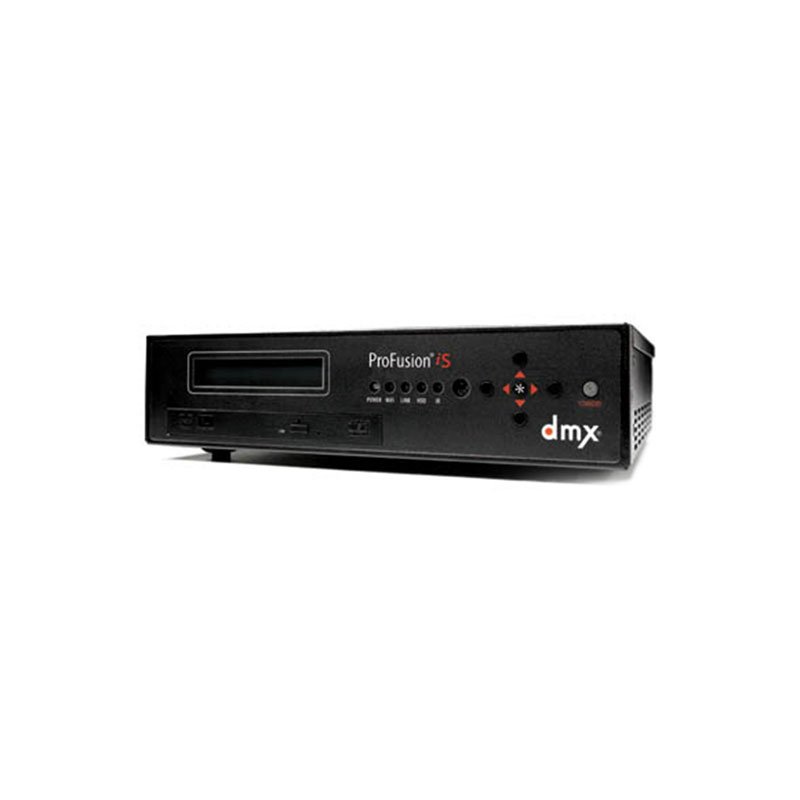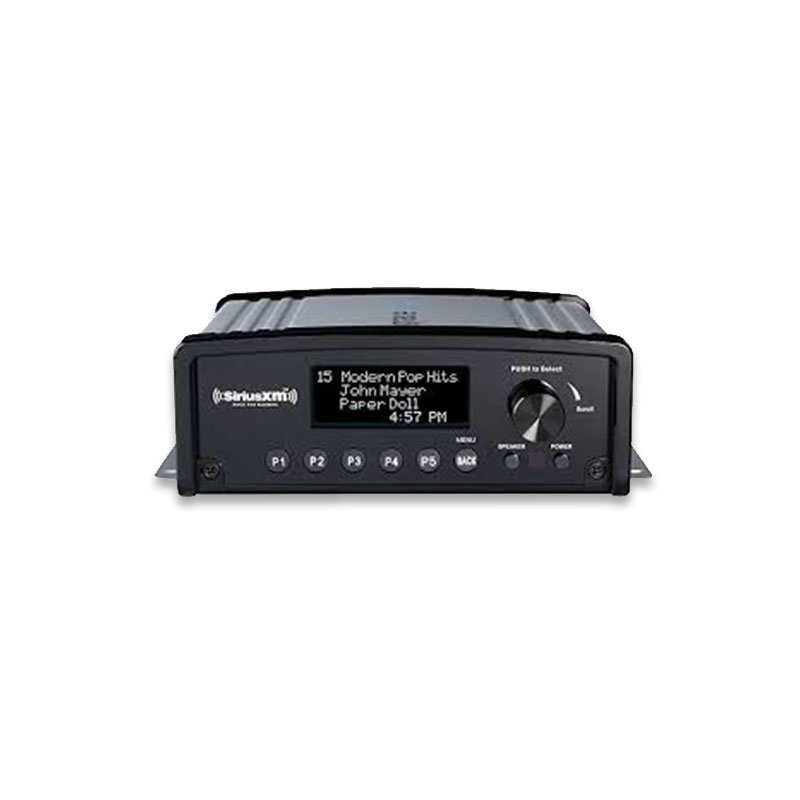 Commercial Tuner Grace Commercial Tuner:
GDI-SXBR1
SiriusXM for Business Internet Tuner uses any high speed internet connection to play the amazing programming of SiriusXM without the need for a satellite dish. Just connect to the internet, and you're ready to go.
Connects in minutes to your office network via Ethernet (RJ45) or Wi-Fi.
The GDI-SXBR1 is equipped with the latest built-in 802.11n long range antenna compatible
with 802.11b/g/n routers utilizing WPA, WEP, or WPA2 protocol encrypted passwords.
GDI-SXBR1 commercial internet radio
 Mono RCA to mini jack cable
Adjustable Wi-Fi antenna
 Power adapter
Mono RCA cable to RCA Cable
 Quick Start Manual
Stereo RCA cable to RCA Cable
 Manual
UPC Number: 893153002973
Package Weight & Dimensions: 4 lbs, 7" x 5.5" x 3"
Carton Weight & Dimensions: 12.35 lbs, 9.5" x 10.6" x 17"
BrightSign Internet Player LS423S
Access SiriusXM Music for Business with the BrightSign Internet Player.
The fully-featured and compact commercial audio device supports on-hold and
in-store messaging features and is controlled remotely through an easy-to-use
web portal. Listening to SiriusXM Music for Business has never been easier.
irco SD Slot for SDHC and SDXC; Storage via SDXC (up to 2TB)
3.5mm Analog Stereo Audio Out
Ethernet (10/100)
Status LEDs Power/Stats
Reset Button
BrightSign Media Player
 3.5mm to RCA Audio Cable
RJ45 Ethernet Cable
 Power Adapter
Mirco SD Card
 Quick Start Guide
Dimensions: 3.8 x 5.7 x 0.9 inches
Weight: 5 ounces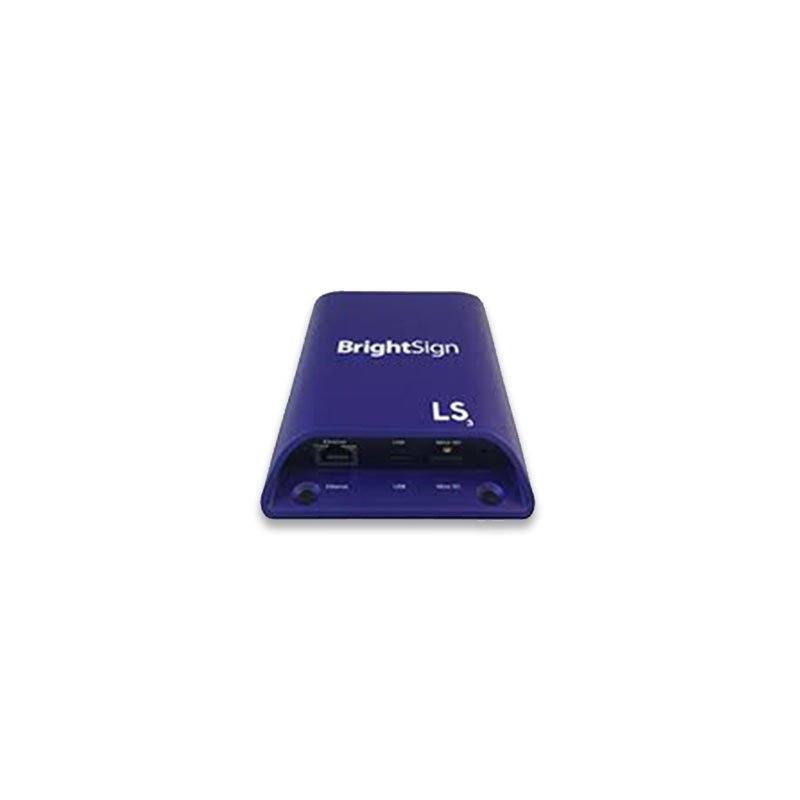 Interested in Learning More?