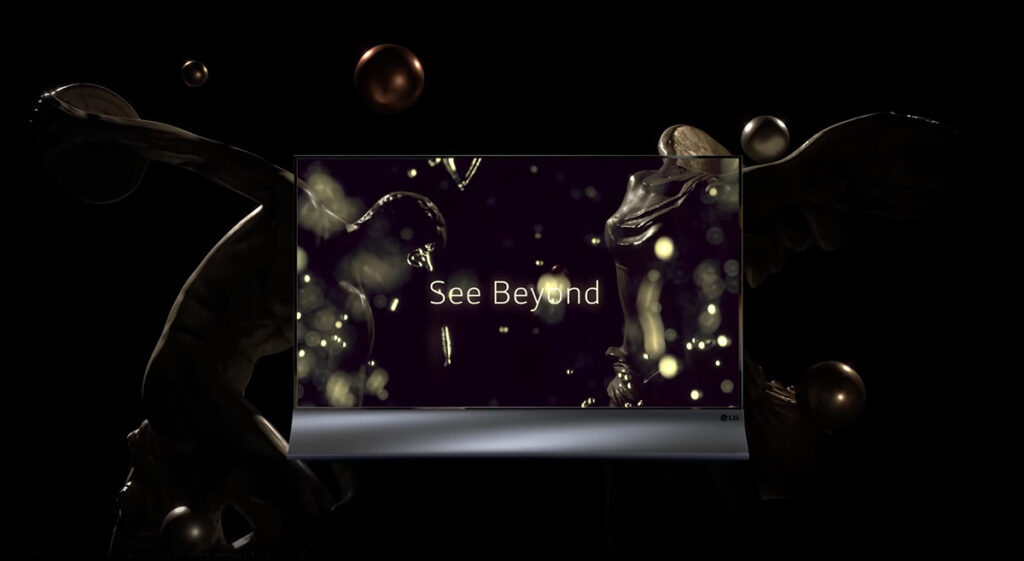 Experience the display that redefines "premium". LG's sleek, transparent OLED display is a game-changing technology that allows you to see beyond the screen, while also creating accurate and vivid images that enliven spaces.
Bringing Real and Digital
Closer than Ever
The signage blends stunning digital content with real objects in a way that brings the content to life and wows the viewers. But it's not just its transparency that is amazing, the display's impressive OLED technology creates outstanding, brilliant imagery.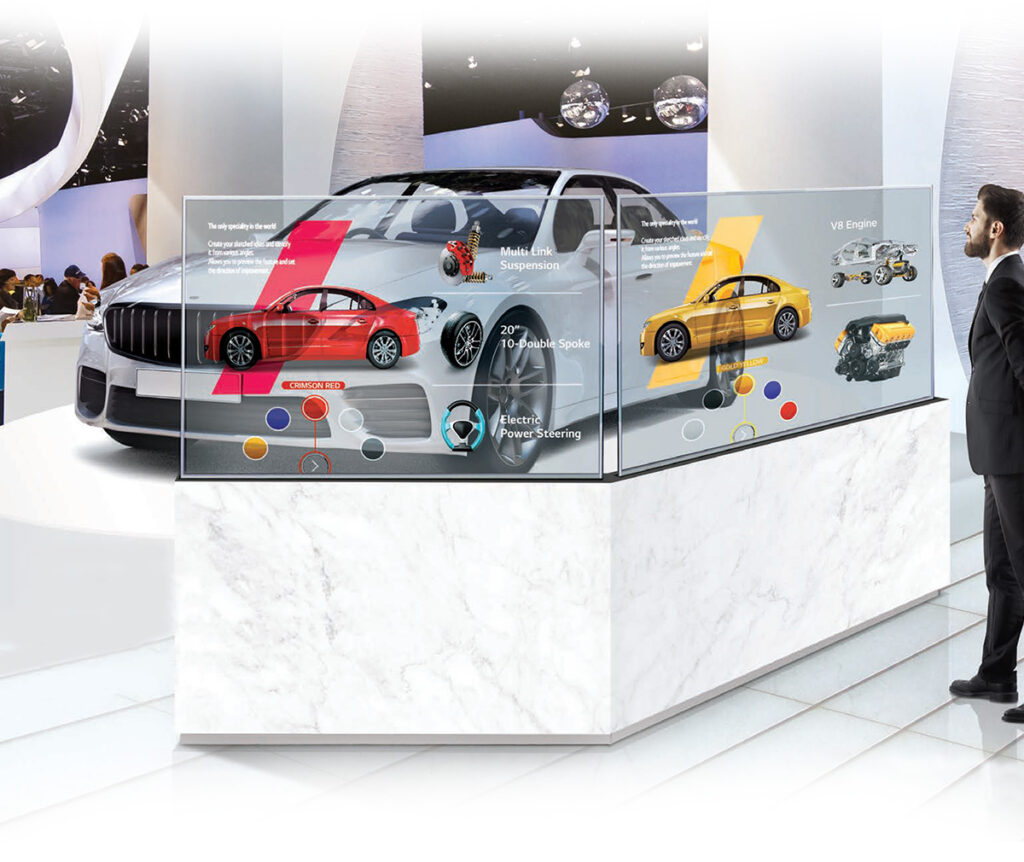 Spacial Harmony At its Best
LG's transparent OLED screens blend seamlessly with your space for a modern design – conveying practical information but also captivating viewers.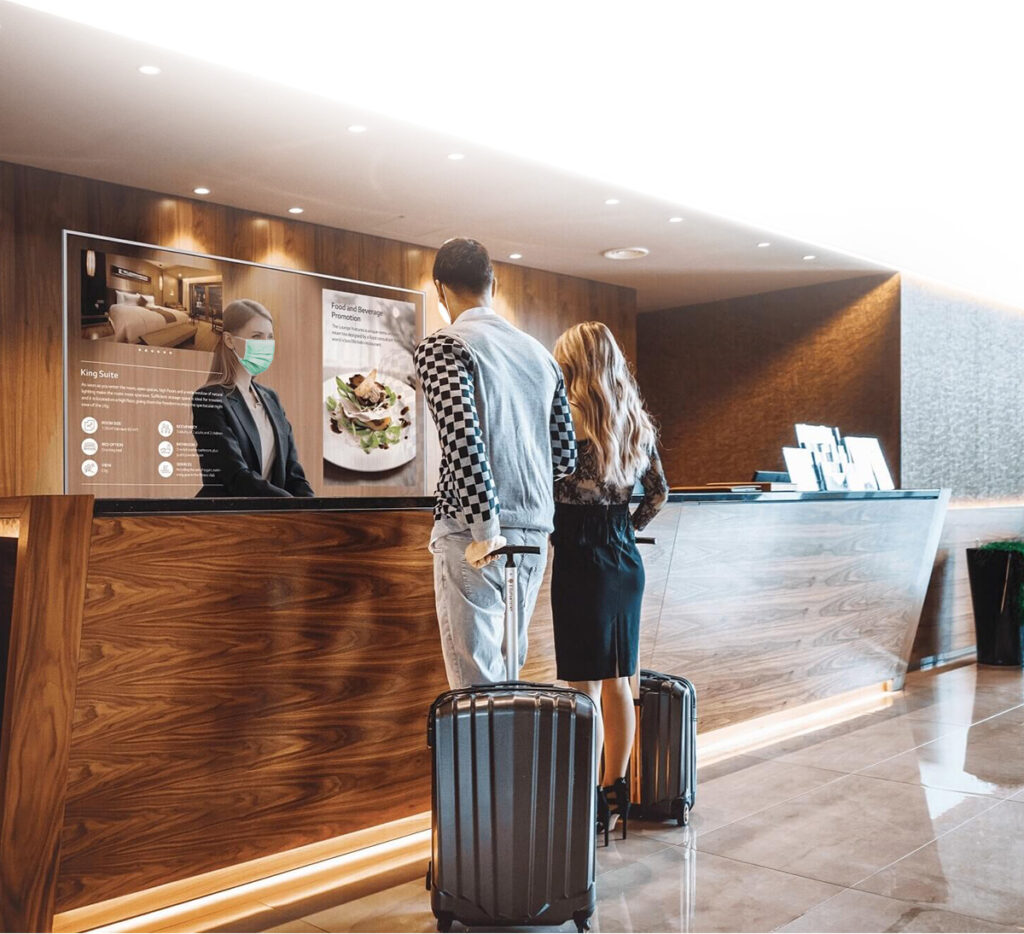 Customizable Design
No matter what your space looks like, the semi-assembled displays allow for customizable installation to fit a variety of spaces and purposes. The screens boast impressive design capabilities that allow for seamless integration to complement virtually any venue.